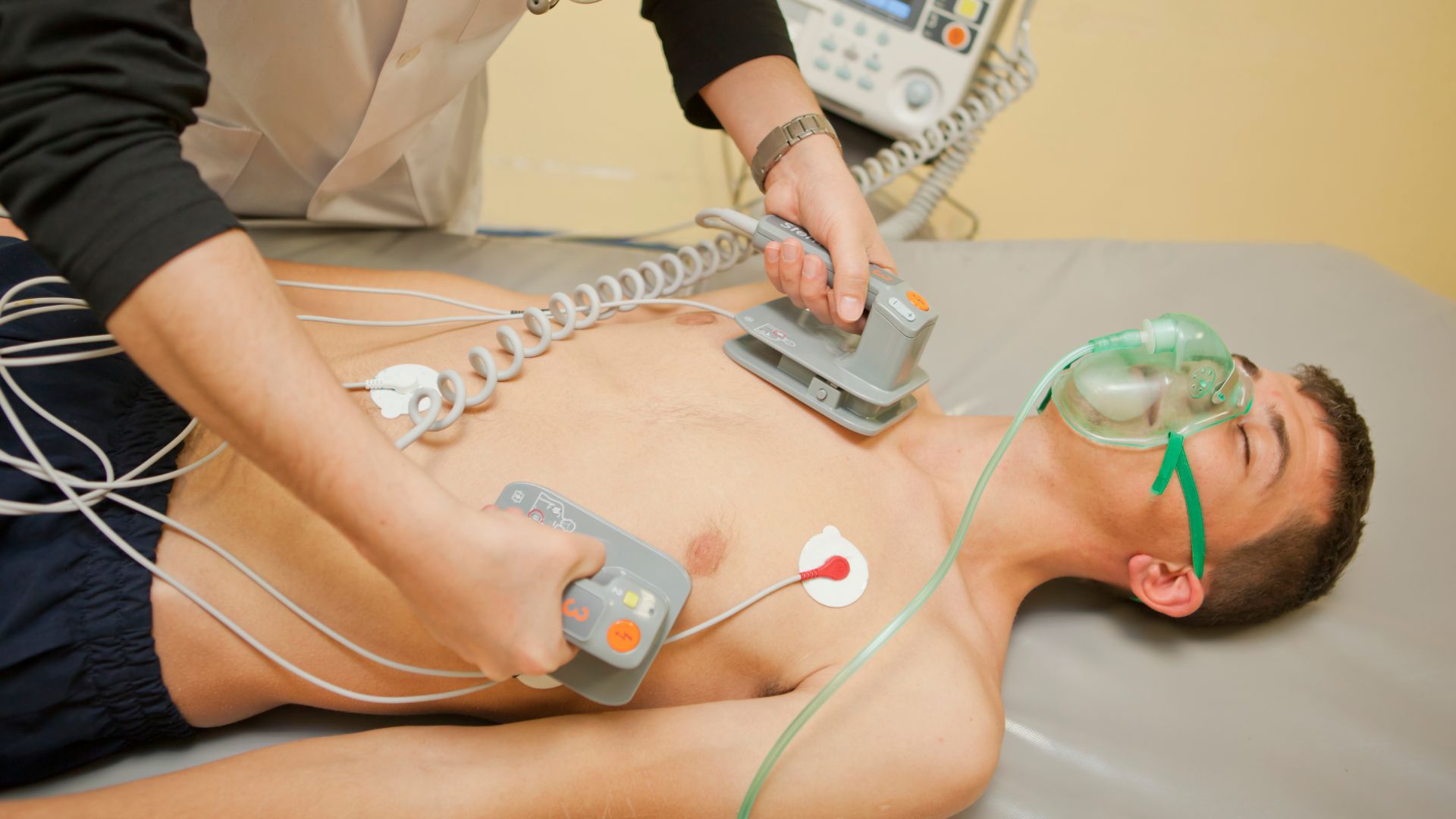 If your workplace has AED Placement, kudos! You're an employee of a conscious employer that puts the health of their employees first. An automated external defibrillator is a go-to resort in the event of a sudden cardiac arrest — a health condition that affects more than 350,000 people in the U.S. each year. Out of those, 10,000 sudden cardiac arrests happen while at work.
With such mind-numbing statistics in mind, we can only hope more and more employers and government authorities understand the importance of first aid, i.e., AEDs for public-access defibrillation. PAD, short for public-access defibrillation, is a life-saving approach using an AED to restore a person's heartbeat with electric shocks.
Speaking of public-access AEDs, knowing where to place the AED can make all the difference in the split second that it takes to save someone's life.
Choosing Favorable Access Points For AED Placement
When someone suffers a heart attack or sudden cardiac arrest, using an AED, in combination with CPR (cardiopulmonary resuscitation), can save a life. A public-access defibrillation device should be available in order to assist someone in need.
The location of the AED is vital since these life-saving devices are only helpful when easily found. The reason behind it is that when a person collapses, the first three minutes are critical for survival. When a cardiac arrest occurs, each passing minute without help (defibrillation, or other emergency medical services) decreases the chances of survival.
To ensure an emergency response is conveyed in a timely and efficient manner, the location of the automated external defibrillator is paramount. For instance, in public spaces and areas with a lot of frequency, AEDs are a must. Also, those locations are often the places where most sudden cardiac arrests can happen, making the availability of an AED that much more important.
Let's have a closer look at the most convenient AED placement options for successful public-access defibrillation.
High-Traffic Area
Locations that see a lot of traffic are often places that should have an AED. For instance, restaurants and gyms are such places that many people frequent, so having an AED in a visible, easy-to-access location can make all the difference.
Avoid placing the AED in a hidden spot, in locker rooms, staff lounges, etc. Instead, make it visible for almost everyone — a wall-mounted AED in a transparent box placed at the entrance of the premises is an excellent example of well-managed AED placement.
Some examples of high-traffic arrears where an AED should be available include:
Places of worship — place an AED in the kitchen, the meeting hall, or the main auditorium;
Restaurants — Place AEDs in the main dining space;
Hotels — Place an AED in the conference rooms, pools, exercise areas, and lobby;
Gyms — At the workout areas and the lounge/cafeteria;
Schools — Make AEDs available at the school's offices, lunchrooms, and gymnasiums;
Other premises and locations that see a lot of daily traffic.
High-Risk Areas
Public-access defibrillation should be available in so-called high-risk areas. Since a sudden cardiac arrest can happen to anyone at any time, regardless of the victim's physical preparedness, having an automated external defibrillator in areas intended for physical activities is crucial.
The following listings comprise the so-called high-risk areas that are most likely to be the place of incidence of a heart attack or sudden cardiac arrest.
And other spaces and locations that involve physical activities.
Easily-Accessible and Clearly Visible Locations
In an emergency, people lose their cool and can't think straight, making the placement of an AED that much more vital. In general, anyone should easily and quickly discover AEDs (and access them), including bystanders, first responders, EMT staff, and so on.
For example, never place an AED inside a locker, a drawer, or a cabinet. That way, people delivering first aid will be aware that there's an AED available only if someone brings it, and by then, it might be too late.
On the other hand, an excellent example of a well-positioned AED would be one with reflective arrows pointing to the device, labeled AED in bold. The container of the AED is usually colored yellow, green, or white with red.
Close to Landmarks
Landmarks are other locations that see a lot of foot traffic, which makes them a possible SCA scene. In such locations, place the AEDs in spaces that are easy to locate by anyone, not just the employees.
In these locations, AEDs should be placed at the following spots:
Avoid Placing AEDs Too High Up
After you've found the most convenient location for the AED, the next step is to position the device at the right height. For instance, the handle should reach a maximum of 48'' off the floor so that an incapacitated person can access the device.
The recommended height is determined by considering the use of AEDs in schools and other locations that involve children. For instance, if a child suffers an SCA while in school, the teacher might send another child to retrieve the AED, so it needs to be within reach and easy to open.
Keep AEDs Unlocked
The worst mistake you can make with an AED is to lock it. A locked-up automated external defibrillator would be of no use if someone can't access it in the case of a medical emergency. Of course, having a clip or a tiny hook holding the box door closed for safety purposes is fine, but it should be easy to open in case of an emergency.
AED Placement Near a Telephone
If the premise is equipped with a telephone, make sure you have your AED placement close by. Even though the shock from the AED can restore the victim's heart, continued care is necessary for calling an emergency dispatcher.
Ideally, an AED should be placed nearly 2 feet from a landline so a bystander can easily call for help and pick up the AED all in one trip without losing precious time.
AED Location Requirements
Using AEDs can, undoubtedly, restore a person's heartbeat, but unfortunately, only some states in the U.S. have made the availability of an AED a requirement. Although the Centers for Disease Control and Prevention (CDC) have compiled a list of AED requirements for every state, it's basically up to local authorities to impose regulations.
For instance, public-access defibrillation (PAD) programs in California require anyone in possession of an AED to notify the EMS of the presence, location, and type of the automated external defibrillator in use. In addition, every civilian that delivers emergency response or treats a person in cardiac arrest with an AED should deploy the emergency medical services system ASAP. They should also report the details of the procedure to a licensed physician or the local EMS authorities.
Health organizations have deemed particular locations for targeted AED site placement. Those are usually spots that are convenient, easily accessible, and clearly marked to hold an AED. For instance, for an AED to be conveniently placed, it should be available for access within the first three minutes after a person falls into cardiac arrest.
In other words, do not place an AED further than 1,5 minutes from any location in a facility to allow bystanders to locate and retrieve the device in time.
Understanding Proper AED Placement
The availability of an AED can make all the difference to a person falling into cardiac arrest. If you're one of the conscious employers that have decided to upgrade the safety of the workspace by purchasing an AED in the event of an emergency response, we salute you!
Moreover, if you know where to place the AED for the most convenient access, you've made all the right moves! While having an AED available on site is excellent, it is also significant that the device is easily visible and accessible by bystanders, EMT staff, first responders, and so on.
To sum up: AEDs should be available in high-traffic and high-risk areas, be close to landmarks, not exceed 48'' in height off the floor, and not be locked up! In addition, the faster you locate the AED, the faster you can help a struggling individual restore their heartbeat. Now you should be prepared to have the proper AED Placement in the workplace.