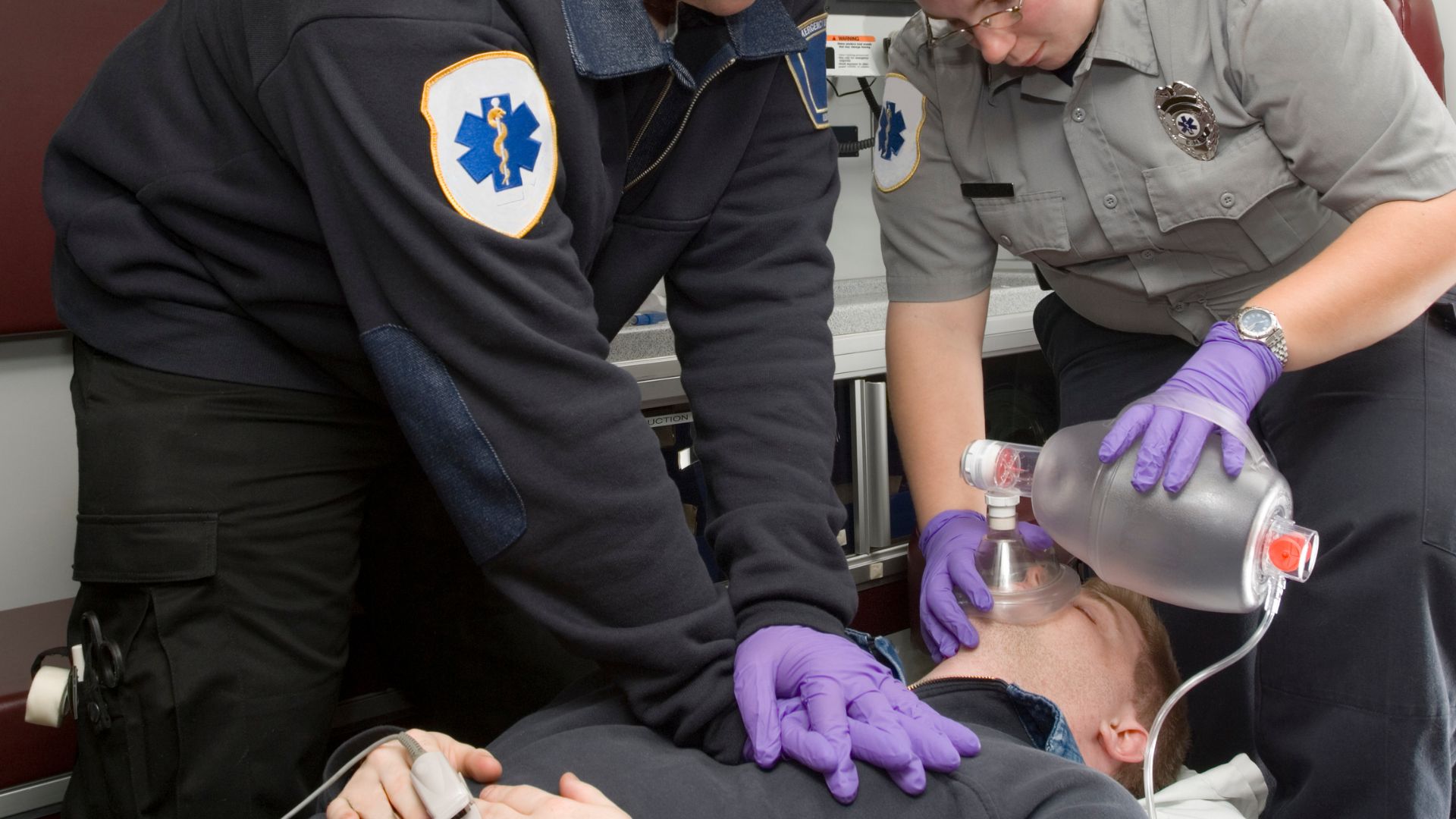 CPR is a technique you'll probably learn in almost every public school across the United States. It's even more interesting that this life-saving technique is a part of the OSHA standards for workplace safety.
That's why numerous organizations, such as the American Heart Association and the American Red Cross, provide CPR certification courses. However, many other institutions and certified training centers also offer CPR certification courses in accordance with the Red Cross and AHA. But how long does a certificate last, and do you need a recertification?

For this answer and more, read our article about the top-notch organizations providing certification and CPR recertification courses. Let's go!
How to Find An All-Out Training Centar For Recertification?
Across the United States, numerous training centers provide CPR certification and recertification courses. The most prominent organizations – issuing licenses and auditing the training centers – are AHA and the American Red Cross. These organizations regularly publish their guidelines based on the newest scientific findings in the field of Sudden Cardiac Arrest and severe arrhythmias.
It's essential to know that OSHA, NSC, and similar authorities consider valid only the certificate issued by training centers certified by the American Red Cross and the American Heart Association. These rules apply throughout the territory of the United States, including Louisiana.
It means that the public schools – obliged to train their teachers and students – must hire a certified instructor, for which there are also CPR courses. Moreover, Louisiana's training centers must issue certificates licensed and audited by AHA. It's the same for every organization, including Baton Rouge and similar training centers.
That's why the best and safest way to increase the survival chances of SDCA victims is to be trained by a certified and licensed training center. However, these certificates have an expiry date of two years. If you're asking yourself why CPR recertification has to be done every two years, the obvious answer is the new scientific findings. AHA constantly changes its guidelines, and all the training centers must comply!
How to Get a CPR Certificate and CPR Recertification?
If you want to get a CPR certificate, keep in mind that various courses are available. For example, you can enroll in a CPR course to learn Basic Life Support Skills or Pediatric CPR. On the other hand, you may learn Advanced Life Support CPR and AED skills essential for providing healthcare services.
That's why the organizations have diverse instructor teams who will provide CPR certification and CPR recertification services on various knowledge levels. For instance, Louisiana's training centers, like Baton Rouge, will teach you basic out-of-hospital SDCA skills which you should perform on pregnant women or babies.
The price of these training courses can range from $30 to $150, depending on the knowledge level and the learning materials. You can certify and recertify your employees on an organizational level. For these purposes, training centers are providing various discounts and other financial incentives for CPR recertification.
CPR Recertification Learning Materials and Coaching
CPR-certified organizations and individuals should recertify themselves every two years by enrolling in the same course or another expanded training program. Nonetheless, there are different ways you can recertify yourself. Licensed training centers across the United States and Louisiana, such as Baton Rouge, offer multiple learning opportunities to their customers.
Following are the most frequent learning methodologies you'll probably follow to acquire a brand new and updated CPR certificate:
On-site learning – Many licensed training centers provide on-site learning materials and demonstrations by a CPR-certified instructor. However, in recent years, the popularity of online learning has increased rapidly, especially after the COVID-19 Pandemic and the stressing of hands-only CPR procedures. The on-site learning sessions usually include live demonstrations of chest compressions and rescue breaths on a doll or a similar artificial model within the facilities of the particular training center.
Online learning – Modern-day training centers provide online learning opportunities to acquire digital handbooks, manuals, guidelines, or certification cards. Moreover, you can apply online and listen to the course by a certified instructor. Nevertheless, all the examinations and tests are on-site because the training center must ensure you've gained all the necessary knowledge to provide CPR to various patient types and emergencies.
Blended learning – The US CPR training centers licensed by organizations like the American Heart Association usually prefer and provide blended learning materials and courses. It means that you can utilize the benefits of on-site and online learning while saving time, money, and effort.
Different Types of CPR Recertification Courses
Across the United States, you'll find numerous CPR recertification courses. But can you recertify yourself in every field of cardiopulmonary resuscitation? The short answer is yes, and the longer answer is – it depends! For example, if you have certified yourself in Basic CPR & AED, you won't be able to recertify yourself in Advanced Life Support or Pediatric Life support.
However, there's a simple trick to avoid recertification to maintain your Basic CPR & AED knowledge without recertifying yourself. The simple trick is to enroll in a CPR program with a broadened field of interest. For instance, if, two years ago, you acquired a Basic CPR & AED certificate and you want to get Advanced Life Support, you won't have to recertify yourself because the latter one contains the knowledge of the previous one.
On the contrary, if you want the same certificate as before, you should apply for the same recertification course. Furthermore, there are different CPR recertification courses. The following are the most popular ones among individuals, companies, and workers in the healthcare system:
CPR & AED recertification courses;
First Aid & Basic Life Support (BLS) recertification courses;
Advanced cardiovascular life support recertification courses;
CPR instructor CPR recertification courses;
However, some American training centers, like Baton Rouge, even provide broadened programs for more specific workplaces, such as healthcare workers, workers in nurseries, care facilities, police, firefighters, and dental workers. Usually, these courses are for groups and organizations, and businesses and institutions can get a significant discount for CPR recertification services.
The Best Way to Recertify Yourself and Your Organization
Institutions and health organizations like the American Heart Association and the American Red Cross have put down on paper the best practices for recertification. According to the American Red Cross, the best way to renew your CPR certificates is in person. This way, you'll directly acquire knowledge from the training centers' certified and skilled instructors.
Furthermore, AHA and the American Red Cross stress the importance of on-site learning for groups and organizations. They emphasize the inability of larger businesses and organizations to be flexible and allow their employees to combine working hours with online learning CPR methodologies.
That's why if you're an organization or a business in the field of health care or the domain of the OSHA requirements, the best way to recertify your employees is also in person! However, before you enroll your employees in the course, consider the various group discounts and financial incentives.
What You'll Learn At the CPR Recertification Classes
You'll learn the same techniques and methodologies you were learning two years ago. However, AHA may change its guidelines – expanding or narrowing them. Generally, the training program will stay the same, and the purpose of the CPR renewal is to refresh the already acquired skills and not to learn some completely new CPR skills. Following is a straightforward exhibit of the essential aspects of the CPR recertification courses:
Various Emergencies – You'll refresh your knowledge about CPR-mandatory emergencies, such as fires, electrocution, drowning, drug overdose, or allergic reactions, including SDCAs.
Different types of CPR – You'll refresh your knowledge of how to provide CPR to various age groups and patients with specific histories of diseases.
When to avoid giving cardiopulmonary resuscitation – There are specific situations when to avoid performing CPR and AED to various patient categories. Training centers like Baton Rouge and others emphasize these situations and the life-saving knowledge about them.
How to perform hands-only CPR – The hands-only CPR has been gaining momentum and is a regular part of CPR recertification courses.
How to perform CPR in a team – If you're working as a healthcare worker or a doctor, you'll have to renew your knowledge of performing CPR as a team.
Final Thoughts
73% of out-of-hospital cardiac arrests happen at home! Moreover, 436.000 Americans die from cardiac arrest every year! That's why AHA and the American Red Cross stress the importance of CPR recertification classes and the renewal of the already gained knowledge. This way, you'll be able to help SDCA patients before the emergency services arrive and, most importantly – save their lives!
It doesn't matter if you're a private individual or an organization – recertification is mandatory every two years! You can even amass discounts and other financial incentives if you apply as a group. Lastly, the recertification classes are usually cheaper than the initial courses.
Read More